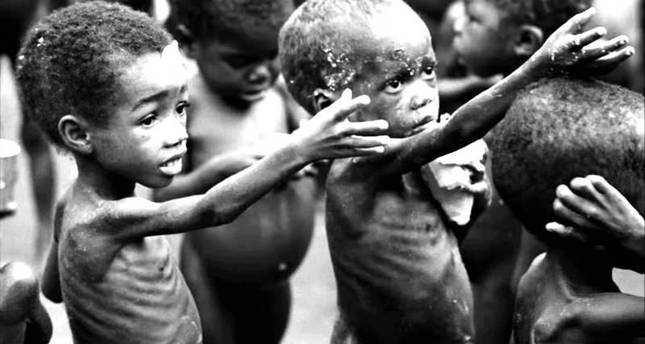 You feel pain deep in your iris,
And dryness on your soft lips.
Your bony hands are shaking,
And there is pain in your feet.

You feel death knocking at your door,
Laughing at you from within.
Your stomach grumbles of the injustice,
Of denying the belly of what it craves for.

You lose your sweet voice and the dignity,
That covers your statue like a second skin.
You lose the light in your bright eyes,
That banishes the worries of life.

There is sorrow at your core,
Giving your face a haunted look.
There is a strong desire for food,
That was never there before.

©Okunola Peace.